Using a variety of mixed-media processes, I create large format two-dimensional works, small sculptures, and installations that visually and thematically represent shortcomings in education. 
An art teacher by trade, I use images and marks typical to our everyday experiences in school and integrate them with my observations from the inside of our education system. I aim to create a dialogue for increasing awareness around the issues and injustices that negatively impact our youth; and ultimately, the health and wellbeing of our nation and future.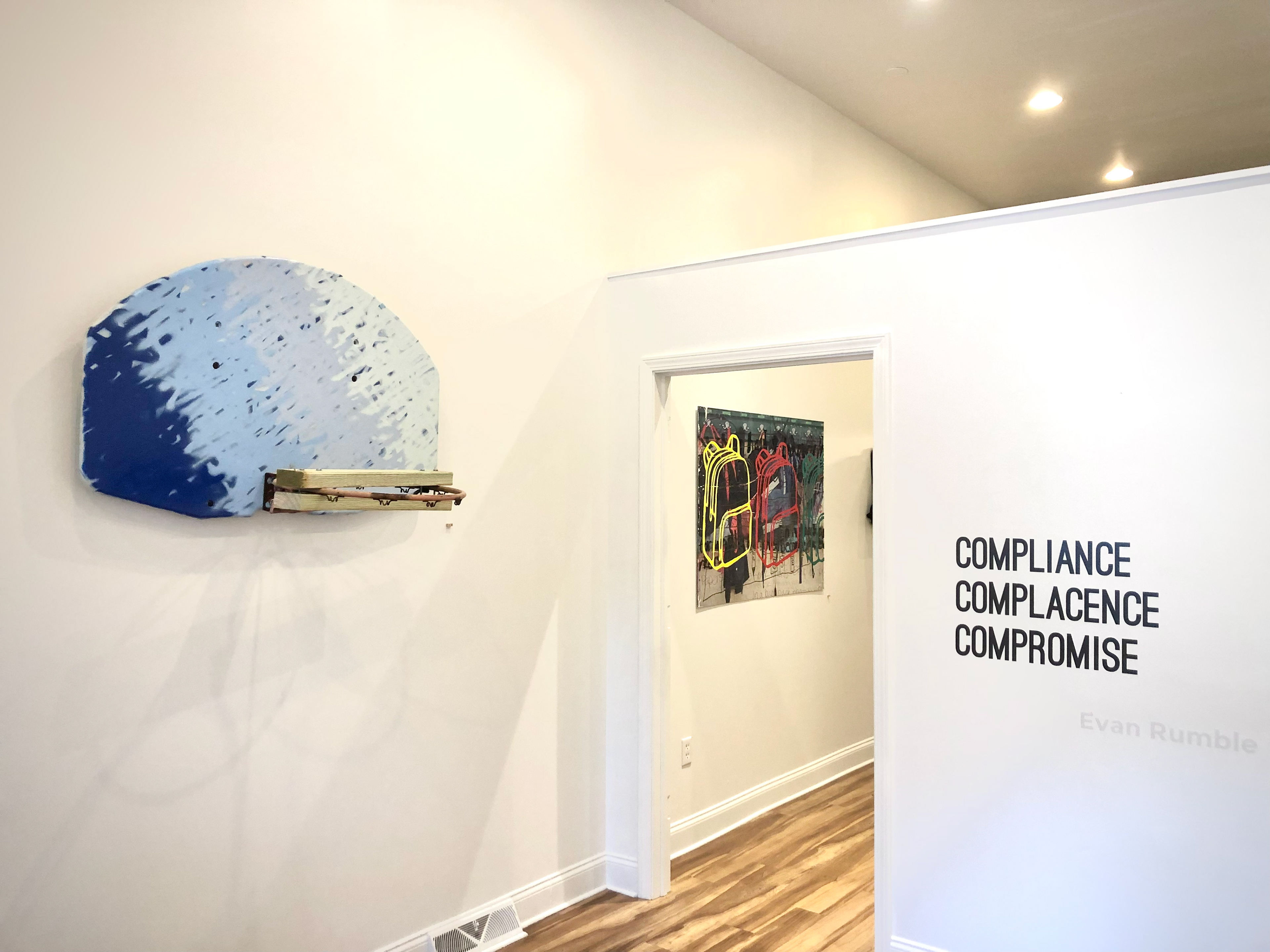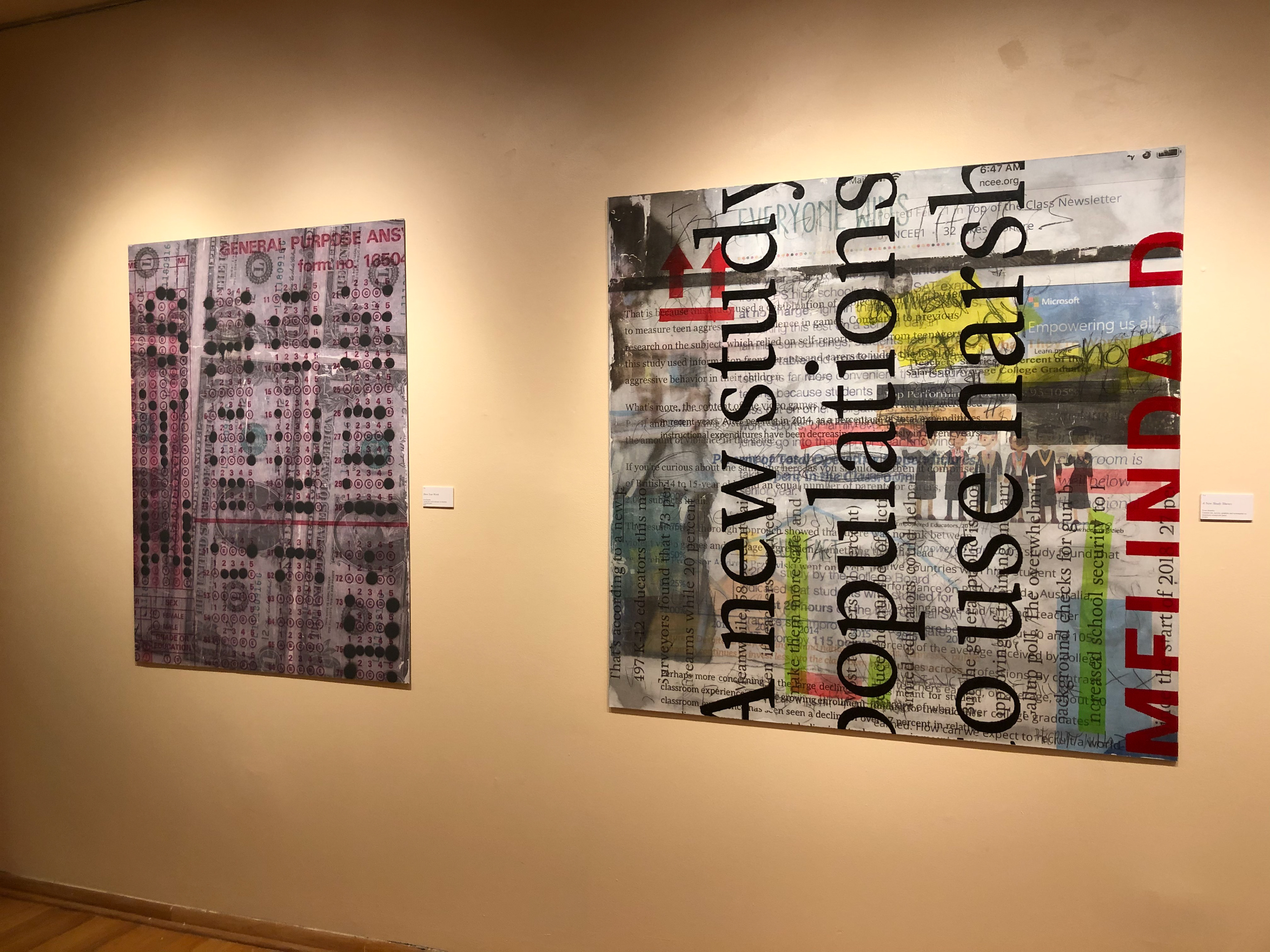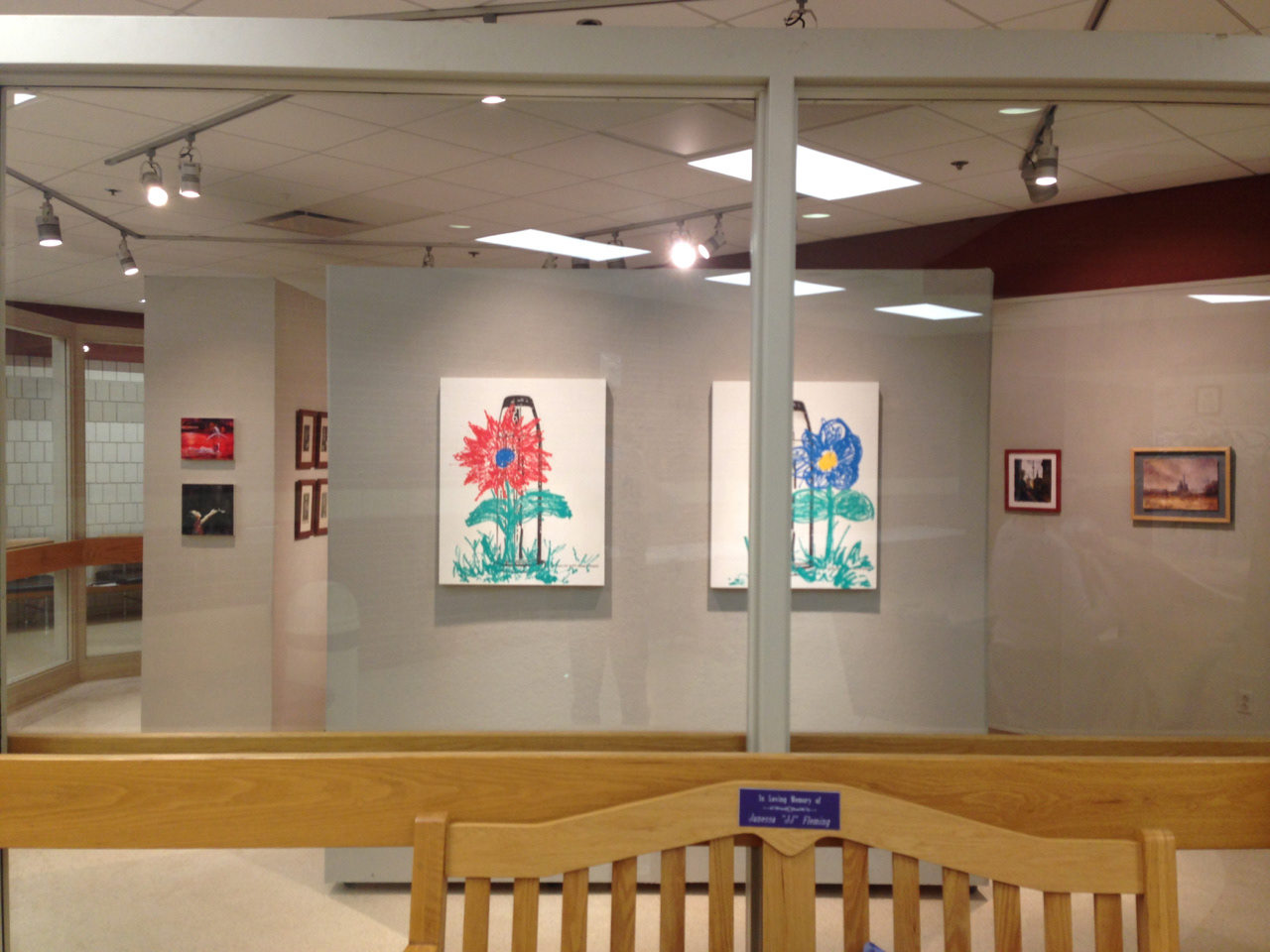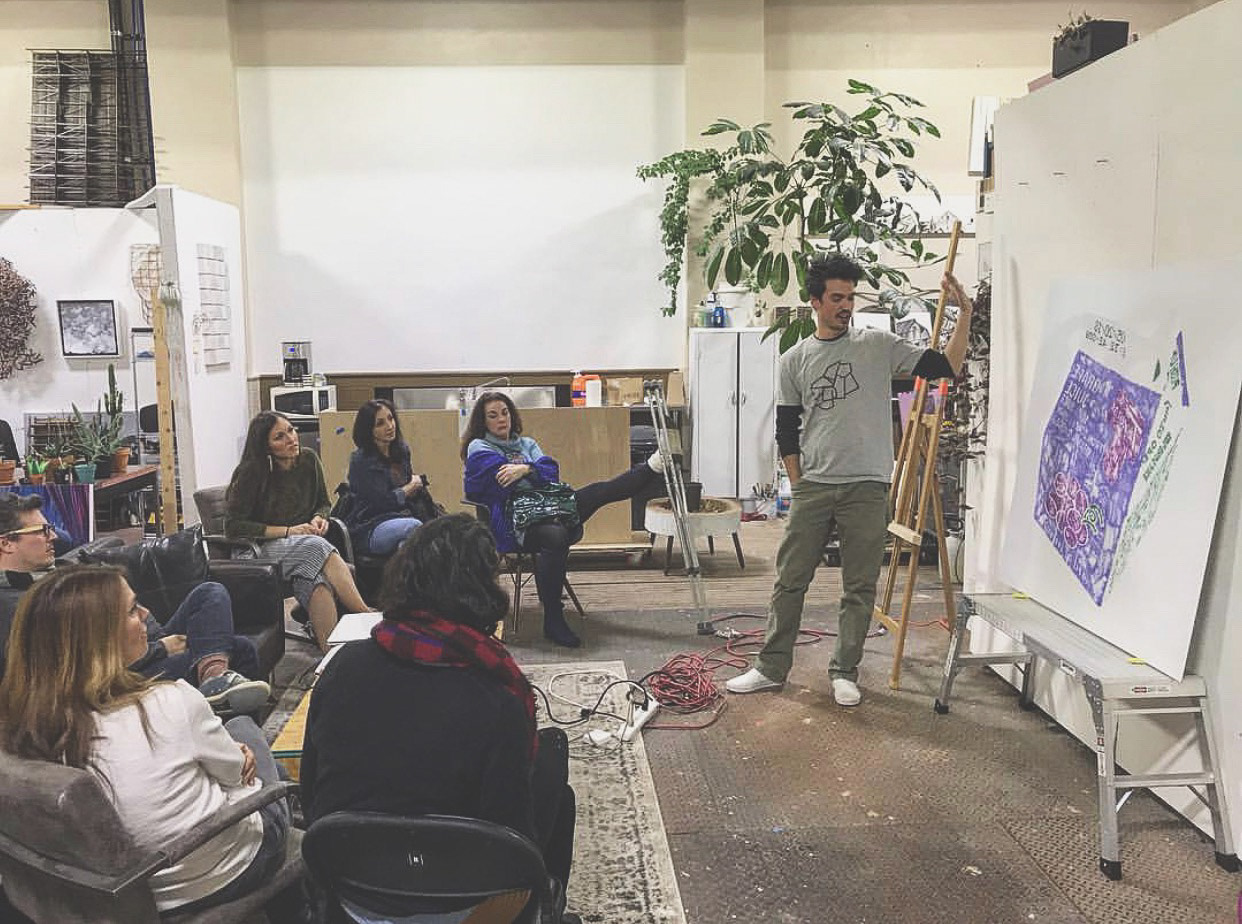 Evan (he/him/his) is a Pittsburgh-based mixed-media artist and art educator. He has experience teaching art to children, teens, and adults, in and out of the classroom as a certified art teacher in Pennsylvania and Washington State. Evan has taught in rural, suburban, and urban schools predominantly focusing on ceramics, design, and studio arts.
Evan has involved students from local schools and colleges in the planning and fabrication of some of his projects. He has partnered with several arts organizations to host artists-in-residence in his classrooms. 
Evan typically shows his work in the Pittsburgh-area. He is a member of Associated Artists of Pittsburgh and
Radiant Hall Studios
.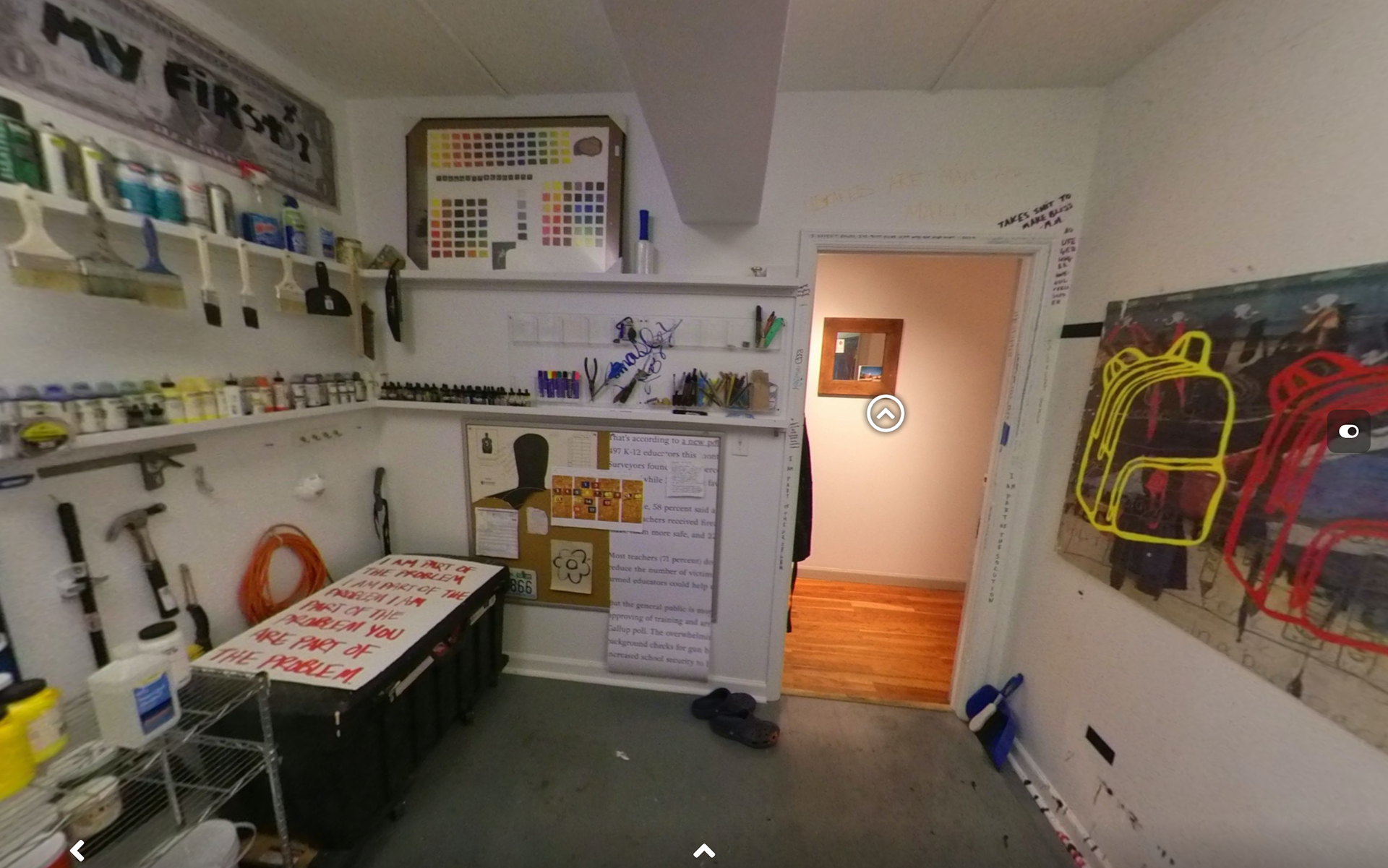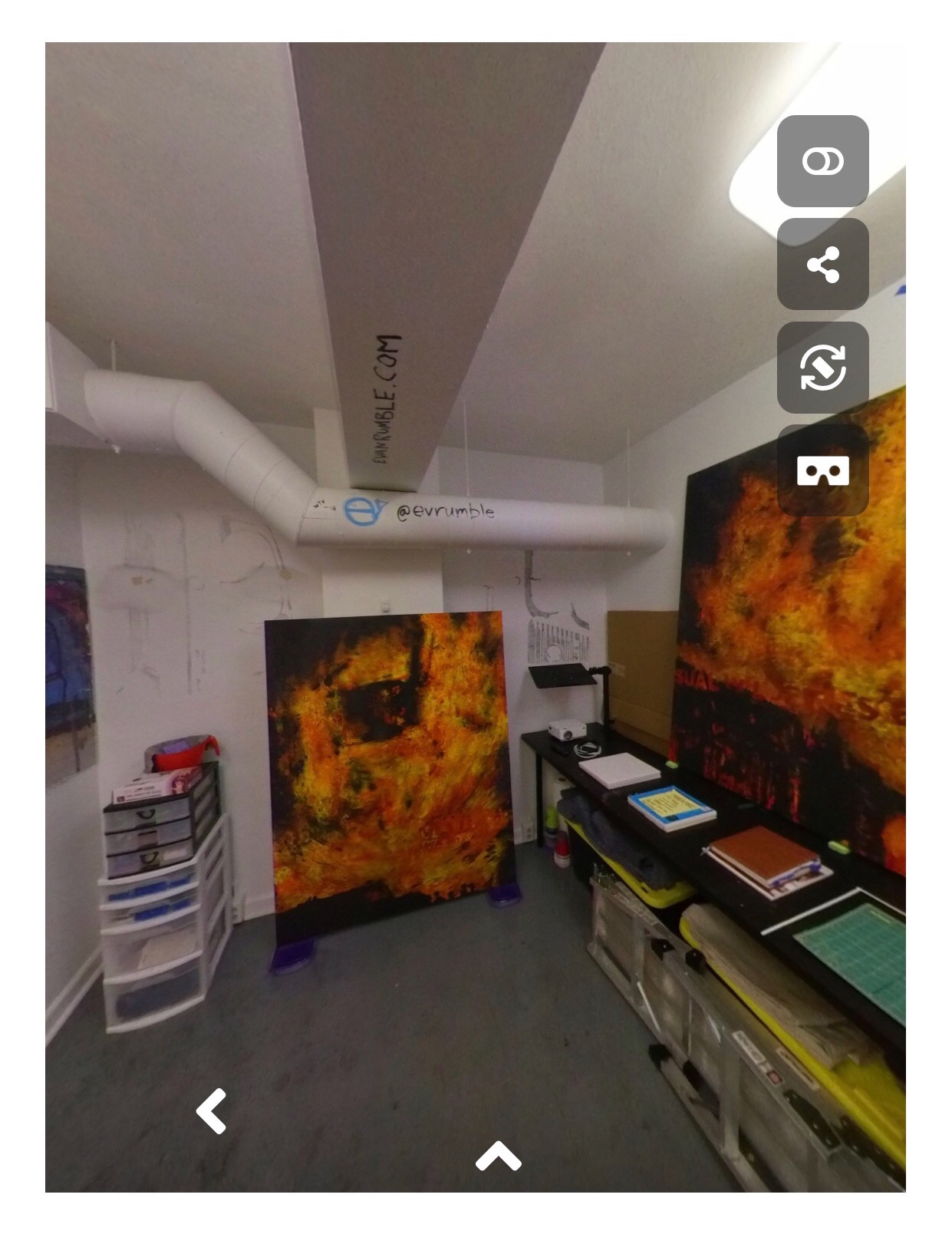 2021 - [November]
111 x 111
- Associated Artists of Pittsburgh Exhibition Space, Pittsburgh, PA
2021 - [November]
108th Annual Exhibition
 - Detective Building, Pittsburgh, PA
2021 -
COMPLIANCE, COMPLACENCE, & COMPROMISE
 - Thoughtrobber's Gallery, Pittsburgh, PA
2021 -
Find Your Way Home
, Associated Artists of Pittsburgh Exhibition Space, Pittsburgh, PA
2020 - RH Outdoor Pop-up, Plummer & 45th Street, Pittsburgh, PA
2020 - 
Practice What You Teach
, Penn State: New Kensington Art Gallery, New Kensington, PA
2019 - 
Red Carpet Project
, Gallery One | Collective Works, Pittsburgh, PA
2019 - 
Inspiring Makers
, Manchester Craftsman's Guild, Pittsburgh, PA
2019 - RH POP UP, Trust Arts Education Center 4th Floor, Pittsburgh, PA
2019 - 
Radial
, WCCC Gallery, Westmoreland Community College, PA
2018 - Art All Night: Pittsburgh, 198 S 4th Street, Pittsburgh, PA
2017 - Radiant Hall Studios 5 Year Anniversary Exhibition, Framehouse & Jask Gallery, Pittsburgh, PA
2017 - 
Teachers as Artists
, Maryhill Museum of Art, Goldendale, WA